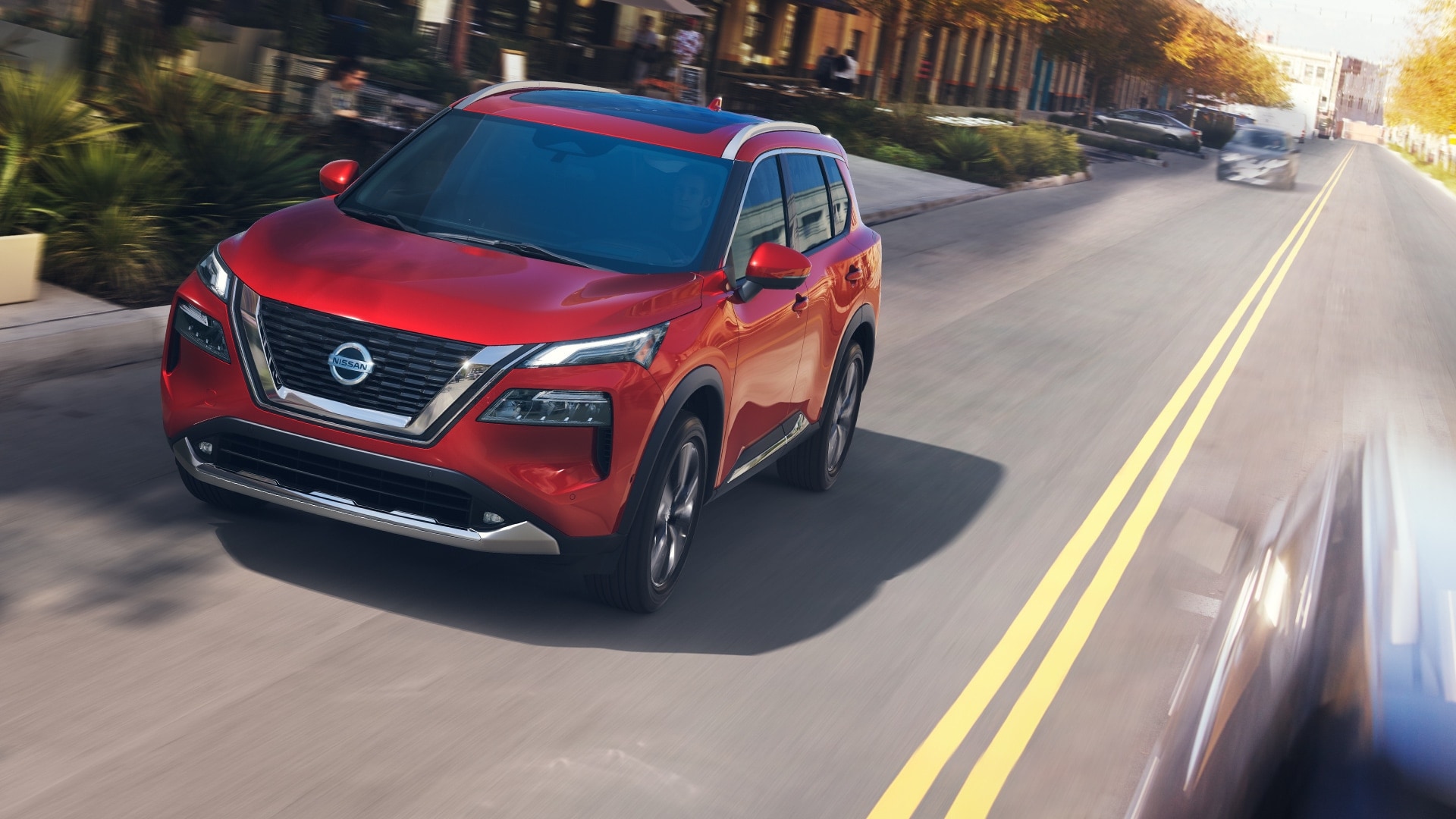 The Nissan Rogue has, almost since its inception, been one of the most popular vehicles for sale here at Hall Nissan Chesapeake. Not only because it's the star of our lauded crossover lineup, but also because it's just a great all-around vehicle.

The 2021 Nissan Rogue is the best version of this crossover yet, and we are as excited about the updates as we have ever been for a Nissan SUV.
What's New for the 2021 Nissan Rogue?
The changes to the most recent model are obvious from the outside, as there have been some design tweaks to the front grille, which is now larger and bolder than the outgoing version. There also are newly designed lights in the front and the back, as well as refreshed styling for the rear bumper.
Another update comes in the arena of engine power, where the 2021 Nissan Rogue now is on the receiving end of a more finely tuned version of its 2.5-liter four-cylinder engine that jumps from 170 to 181 horsepower and from 175 to 181 lb-ft of torque. It's a little quicker, a little stronger, and a little more fun to drive.
Pricing for 2021 Nissan Rogue Announced
Last month, Nissan announced its pricing for the 2021 Nissan Rogue, which will start with an MSRP of just $28,498. There are three trims available—S, SV, and Platinum—but you'll need to visit Hall Nissan Chesapeake in person to see which version of this excellent SUV may be best for you.
If you are interested in test driving the 2021 Nissan Rogue, give us a call or stop by any time so we can get you behind the wheel for a spin. We expect the updated iteration of this SUV will be the best-selling Nissan Rogue we've ever sold, and we hope our customers love it as much as we do!