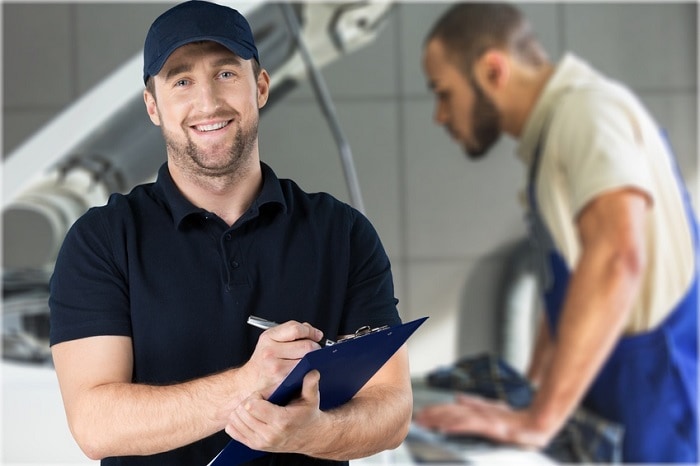 Everyone in Chesapeake, VA knows that when they buy a car, singing the financing contract at the dealership isn't the end of the money you'll spend on that vehicle. Beyond insurance, registration, and fuel, there may be a few repairs that pop up over the course of you owning that Nissan automobile, but the hope always is that those necessary repairs don't break the bank at the Nissan repair shop.

Well, we've got good news for our Hall Nissan Chesapeake customers: many of the most common car repairs are surprisingly very affordable, and they all are things that can be done at your local Nissan service center.
Top 10 Most Common Car Repairs
What are the most common types of car repairs?
Oil/oil filter replacement
Wiper blades replacement
Air filter replacement
Scheduled maintenance
New tires
Battery replacement
Brakes (pads and/or rotors)
Antifreeze Top-Off
Engine tune-up (belts, hoses, fluids)
Wheel alignment/balancing
Affordable Repair at Your Hall Nissan Chesapeake Service Department
You'll notice the absence of the most expensive repairs on there. Dropped transmissions and blown head gaskets aren't on the list. Most of these are the types of service that could be completed over the course of a lunch break, and most of them aren't going to come close to breaking the bank.
If the work that needs to be done is more than you can handle financially, we do offer repair financing that helps you pay for the service. You can apply right here on our website for near-instant results.
All of this is to say, don't be afraid of the expenses that come attached to
Nissan service
. Most of it is easy and affordable and fast.
If you have questions about your own maintenance schedule or would like to set up a service appointment, give us a call or schedule an appointment online. We're always happy to keep our customers' vehicles in tip-top shape!