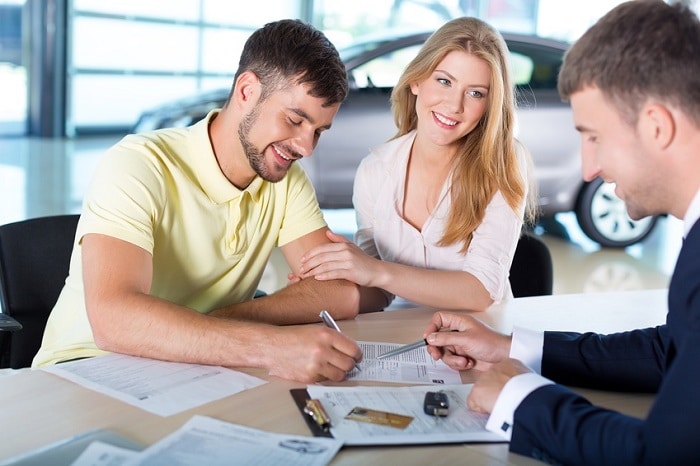 For car buyers, the process of going through all the motions required to actually take home a new or pre-owned Nissan vehicle can feel a bit daunting, especially when it pertains to the
Nissan finance
department.
Don't be overwhelmed, however, because the professionals at Hall Nissan Chesapeake can help you every step of the way, starting with an explanation of what it means to get financing for a vehicle purchase.
What Is Vehicle Financing?
If you don't have enough money to purchase your
Nissan vehicle
outright on the day of the sale, you will need to arrange payment on credit, either through your bank or through the dealership.
In other words, you'll take a loan to cover whatever part of the purchase you can't immediately afford.
How Does Financing Work?
There are basically two kinds of financing available to drivers in and around Chesapeake, VA:
Buying – If your vehicle costs, say, $18,000, and you have $5,000 for a down payment, the bank will loan you the other $13,000 (plus interest) to be paid back over a set number of months. The longer you stretch out the loan, the lower your monthly payment, but the longer it will take you to pay off the vehicle. The good news, though, is that at the end, you'll own the car outright and payments will end.
Leasing – When you lease a vehicle, it's almost like a long-term rental. That means there is no loan through a bank with interest. Instead, you'll pay a set monthly payment for a set time (usually two or three years), and when that set time is up, you simply return the car to the dealership and start a new lease.
Choosing the Best Financing for You
The only way to know what will work best for you is to check your budget and work with your Nissan dealer. We have some great
Nissan models
for sale here at Hall Nissan Chesapeake, but how you pay for those models is totally up to you!