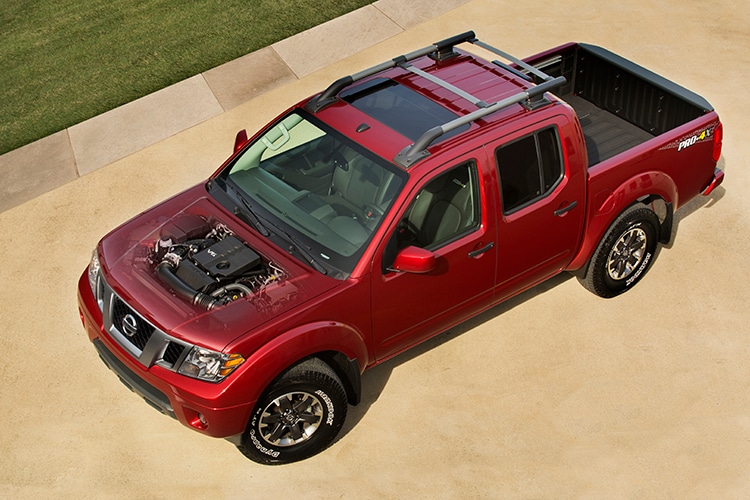 Nissan currently is working on a complete revamp of the popular Nissan Frontier pickup truck, but in the meantime, the 2020 Nissan Frontier recently debuted at the Chicago Auto Show with a nice surprise: a brand-new engine.

That engine is a 3.8-liter direct-injection V6 that, when combined with an all-new nine-speed automatic transmission, gives this Nissan pickup an exciting new drivetrain option that ultimately results with best-in-class horsepower. What this means for Hall Nissan Chesapeake customers in and around Western Branch, VA is a 49-horsepower boost improvement, which is enough in any model to make a tangible difference for those behind the wheel.

"The 2020 Nissan Frontier lays the groundwork for the exciting, next-generation Nissan Frontier – an all-new pickup truck slated to arrive soon," said Tiago Castro, director, Commercial Vehicle Business Unit, Nissan North America, Inc. "While looking ahead, we're also celebrating our strong heritage – including the innovations, versatility and reliability of past models, such as the 2007 Frontier that Chicago resident Brian Murphy has driven for more than one million miles."

It is the automaker's hope and belief that the next few model years' worth of Nissan Frontier models (and all new Nissan models, for that matter) can be as successful as the one that drove for a million miles.

In the meantime, we invite interested customers to come pay us a visit and give the new 2020 Nissan Frontier a test drive to see how the new drivetrain feels. This will be your last chance to get a new model of the current design, all with an engine that is frankly the best to have ever found its way under the hood of a Nissan Frontier. These are exciting times for a pickup that remains one of the most underrated in the industry!