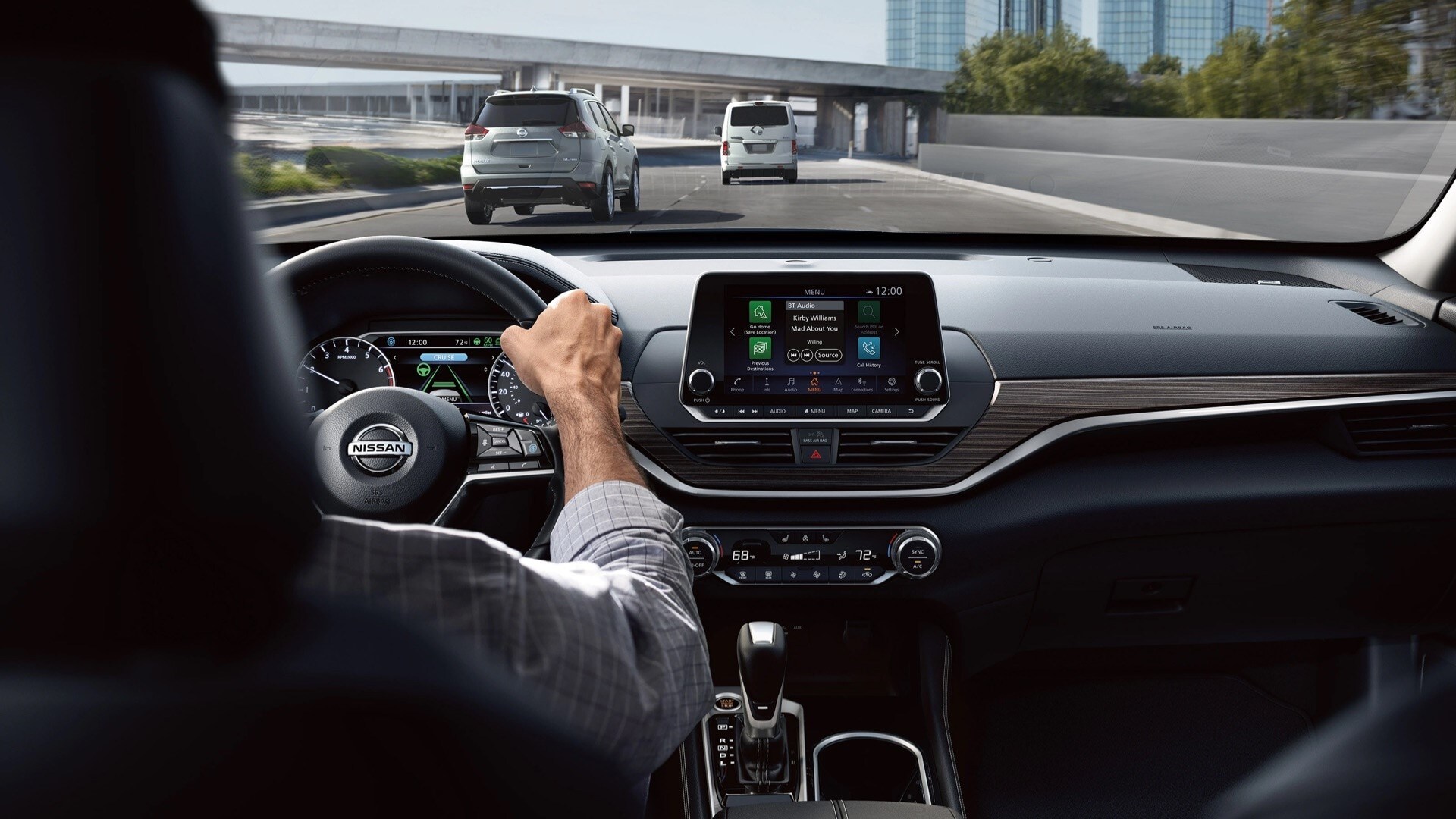 Here at Hall Nissan Chesapeake, we're never going to do anything but praise our lauded Nissan Altima sedan because we believe wholeheartedly that it is among the best sedans in the industry. However, the midsize sedan segment remains one of the most competitive, which means we understand why some customers in and around Chesapeake, VA may want to compare to major competitors like the Toyota Camry, Honda Accord, and Hyundai Sonata.

How does the Nissan Altima stack up against heavy hitters like this? Well, by being a heavy hitter itself.

We begin with some of the features that are available in the 2020 Nissan Altima, such as available Intelligent All-Wheel Drive. That feature is not available in the 2020 Honda Accord or the 2020 Kia Optima. Furthermore, the Nissan Altima houses the world's first production variable compression turbo engine, something that is not available on the 2020 Toyota Camry, 2020 Honda Accord, or 2020 Subaru Legacy.

In terms of the interior, the 2020 Nissan Altima offers more legroom than both the Toyota Camry and Honda Accord, and its Type-C USB outlets are cutting edge, available only in the Nissan Altima among midsize sedans.

Focusing on the Toyota Camry specifically, the 2020 Nissan Altima far outmatches it in terms of technological features. A list of features available in the Nissan Altima but not the Toyota Camry include intelligent forward-collision warning, Android Auto™ capability, Easy-Fill tire alert, and key-activated remote engine start.
In other words, Nissan engineers have worked hard to ensure the 2020 Nissan Altima stands up to the competition. If you're interested in taking one for a test drive, visit your Nissan dealership serving Chesapeake, VA sometime soon so you can take home what we consider to be the most logical choice among midsize sedans.