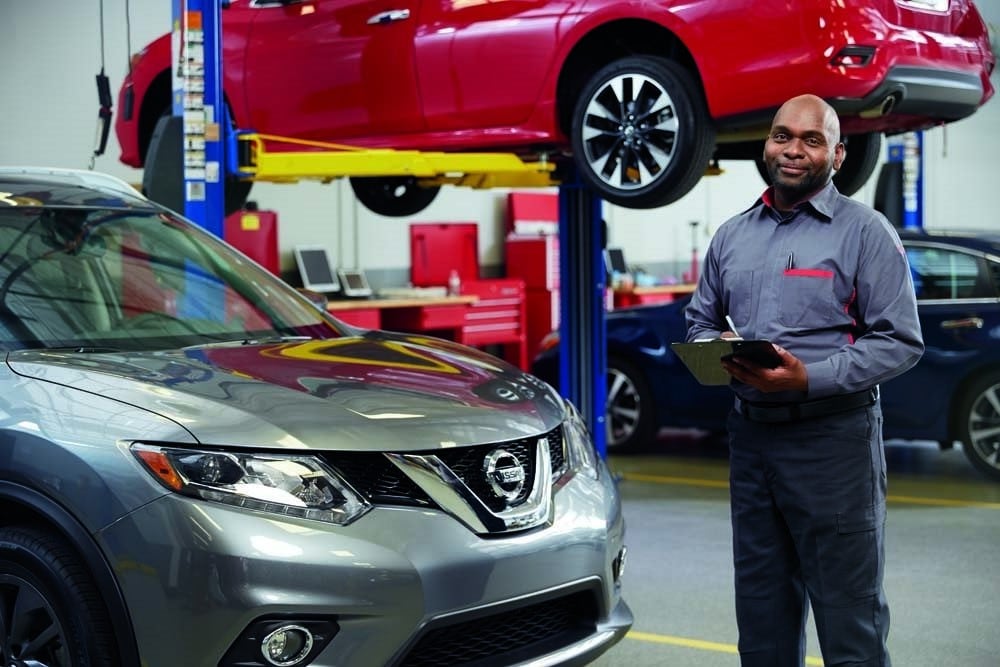 Just about every customer that finds their way to Hall Nissan Chesapeake understands that they can take home a new or pre-owned Nissan vehicle even if they don't have the cash on hand to pay for it on the spot. Financing allows people to pay for their vehicle over time, and that convenience has allowed many people to afford the vehicles of their dreams. Frankly, it's a great system that benefits everyone.
Well, financing a vehicle isn't the only way to spread out a large cost over time. We also offer
repair financing
, which means any Nissan repair—especially a big one—can be financed and paid for over time, as well.
The Benefits of Repair Financing
There are several reasons why repair financing is great for Hall Nissan Chesapeake customers:
No annual fee.
The ability to pay over time instead of being stuck with a huge bill.
No interest if paid in full within six months.
Exclusive savings on service, parts, and accessories.
Convenience, as the MileOne Credit Card is accepted at all MileOne dealerships in Maryland, Virginia, North Carolina, and Pennsylvania.
Available online payments.
Paperless billing.
How to Apply for Repair Financing
You actually can apply for a MileOne Credit Card at the Hall Nissan Chesapeake website, but it's also perfectly appropriate to put it off until you've got a big bill that you'd like to spread out. If you find yourself with an unexpected repair bill from our
Nissan service
department, consider applying for this credit card to give yourself six months to pay it off with no interest.
Here at Hall Nissan Chesapeake, we want to make our customers' lives as easy as possible, and this is one way we can do that. We hope you'll take advantage of it if you need it!