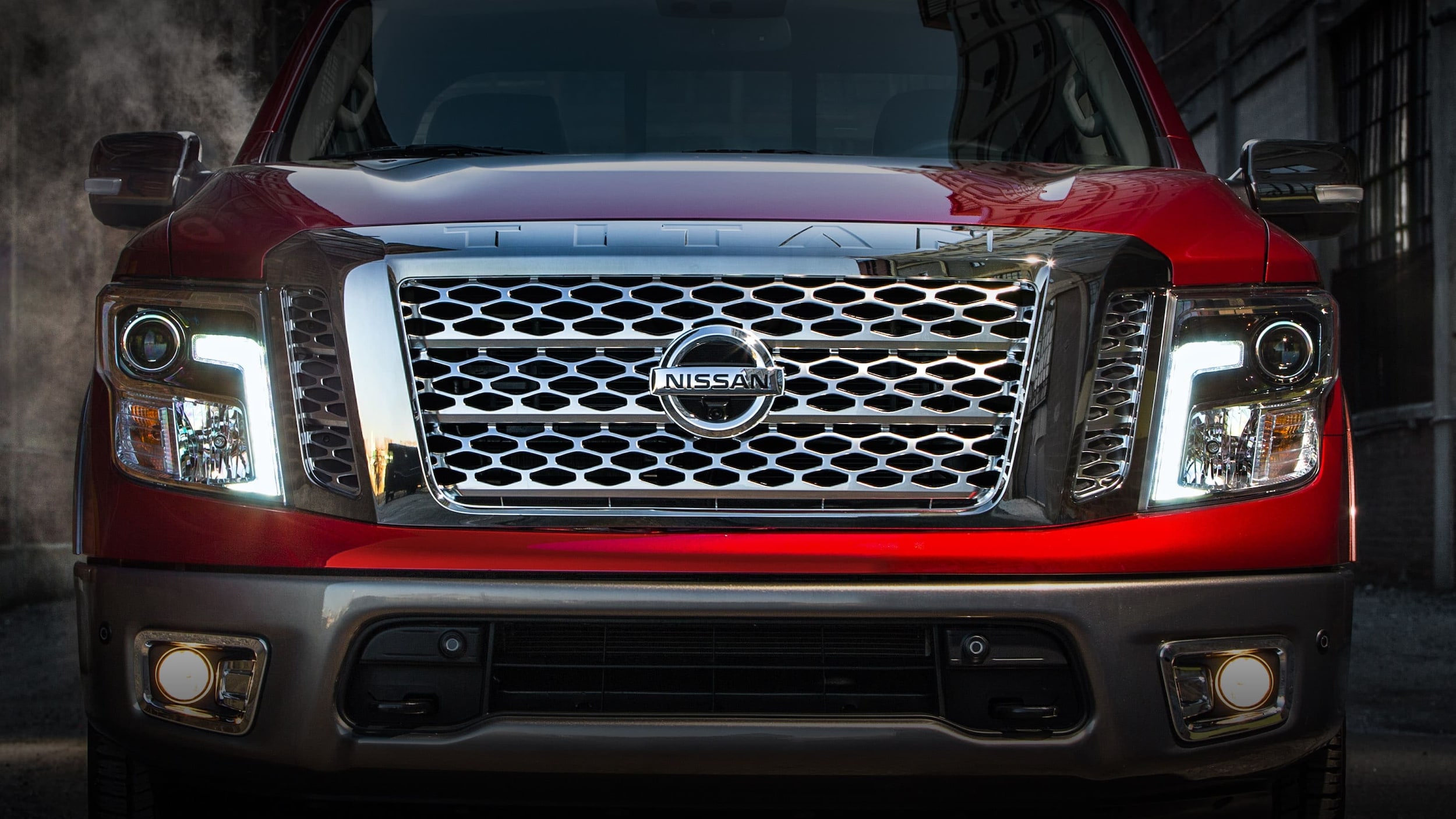 American consumers love a great pickup truck, and the 2020 Nissan Titan is the type of vehicle that holds its own among one of the toughest segments in the entire automotive industry. As is the case every year, we at Hall Nissan Chesapeake have been pleased with some of the updates Nissan has put together for the latest iteration of its impressive pickup offering.

For the 2020 model year, designers have put some work into making the new Nissan look more impressive than ever, thanks to a redesigned front end that features an updated grille, front bumper, and headlights. The rear end got an upgrade, too, with unique tailgate plaques and new taillights.

Beyond the aesthetics, the latest version of the Nissan Titan adds a little extra power and a new nine-speed transmission that replaces the outgoing seven-speed gearbox. The engine in question is a 5.6-liter V6 capable of producing 400 hp and 413 lb-ft of torque, both of which are numbers appropriate for the towing and hauling one has come to expect from a vehicle of this size and performance. In terms of payload and towing, the 2020 Nissan Titan can tow up 9,660 lb and lug around 9,240 lb of payload.

If any Chesapeake Nissan customers would like to have a closer look at the updated 2020 Nissan Titan, we invite them to visit Hall Nissan Chesapeake this month to take the pickup out for a test drive when it arrives. We know how strong the competition is for pickups these days, but we truly believe our offering can hang with even the toughest competition. Reach out to one of our sales associates serving Hampton and Portsmouth, VA today to arrange a test drive for as soon as it arrives on our lot!