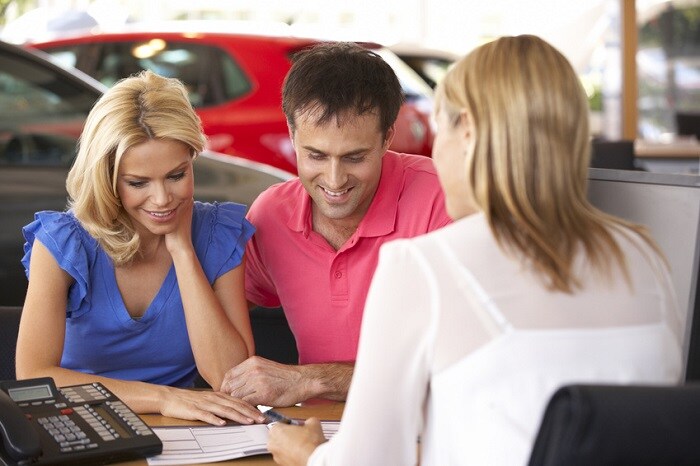 While there are plenty of ways to negotiate a great price for a
used Nissan model
here at Hall Nissan Chesapeake, one of the most commonly used and effective bargaining chips is the
trade-in
. Very often, we find that our customers in and around Chesapeake, VA and Hampton, VA would like to upgrade from an older model to a newer one, and they hope that offering their current model will help knock down the price of whatever it is they're upgrading to.
Nissan Trade-In Program in Chesapeake, VA
This is a great tactic, and our sales professionals love working with trades to make sure our customers get the best deals possible. However, if you are considering working a trade into the cost of a used or certified pre-owned Nissan model, make sure you remember a few things before heading into the dealership ready to upgrade:
Be aware of the current value. We all get attached to our vehicles, but sentimental value plays no real role in how we evaluate a model's value. Use online resources like Kelley Blue Book to get a sense of what your car or SUV may be worth in trade so there are no frustrating surprises when you head into our facility looking to buy.
Do some cleaning up. While investing in big repairs often doesn't return the value many customers would like, a thorough cleaning and a few minor aesthetic repairs can go a long way toward maximizing value.
Dealership maintenance matters. If you've done all your service work here at Hall Nissan Chesapeake, then we'll have an excellent history of how well you've kept up the integrity of the vehicle. That can help us maximize your trade-in value, too.
Hall Nissan Chesapeake Serving Hampton, VA
As is always the case with things like this, we encourage
Chesapeake Nissan
customers to ask questions when they have them, and hopefully that helps us find the best trade value possible for a new (or new-to-you) Nissan model.