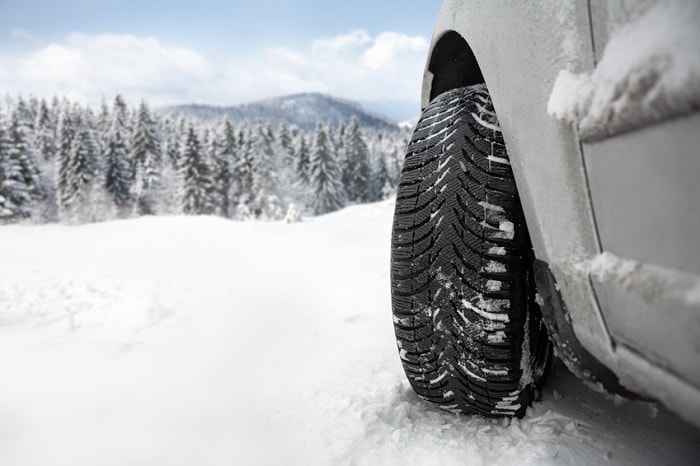 Driving in the winter can be a hazardous experience, what with the colder weather and occasional ice and snow that slicks up the roads.

Thankfully, there are a few things drivers can do to help stay prepared for the winter weather, and your Hall Nissan service team is happy to winterize your vehicle ahead of the crummiest weather of the year.
Top 4 Winter Car Care Tips
We suggest doing the following before the worst of winter weather hits:
Add Winter Tires – When temperatures drop and the roads get coated in snow, ice, and slush, it's a good idea to have tires that can handle the cooler temperatures and extra precipitation. Winter tires maintain better traction on slick and/or cold pavement.
Check Tire Pressure Often – Air contracts in cold weather, sometimes as much as 1 PSI for every 10-degree drop in temperature. Knowing this, you can have underinflated tires without realizing it. That impacts traction and puts you at great risk for a flat tire, so keep an eye on your tire pressure to make sure that doesn't happen.
Keep Your Tank Half Full – The last thing you want to do is slide into a ditch and not have enough gas enough in the tank to keep the heat running while you wait for help. This is not the season to let that tank run all the way down to "Empty."
Pack an Emergency Kit – In case the worst does happen, it's great to have a kit full of essentials in the rear of your Nissan vehicle, such as jumper cables, a backup battery, road flares, reflective road triangles, bottled water, a blanket, and sand or kitty litter.
Hall Nissan Chesapeake Service Department
If Chesapeake Nissan drivers need help winterizing their vehicles, they need only contact
Hall Nissan Chesapeake
and set up an appointment. We'll help keep your vehicle safe in the worst driving weather of the year!