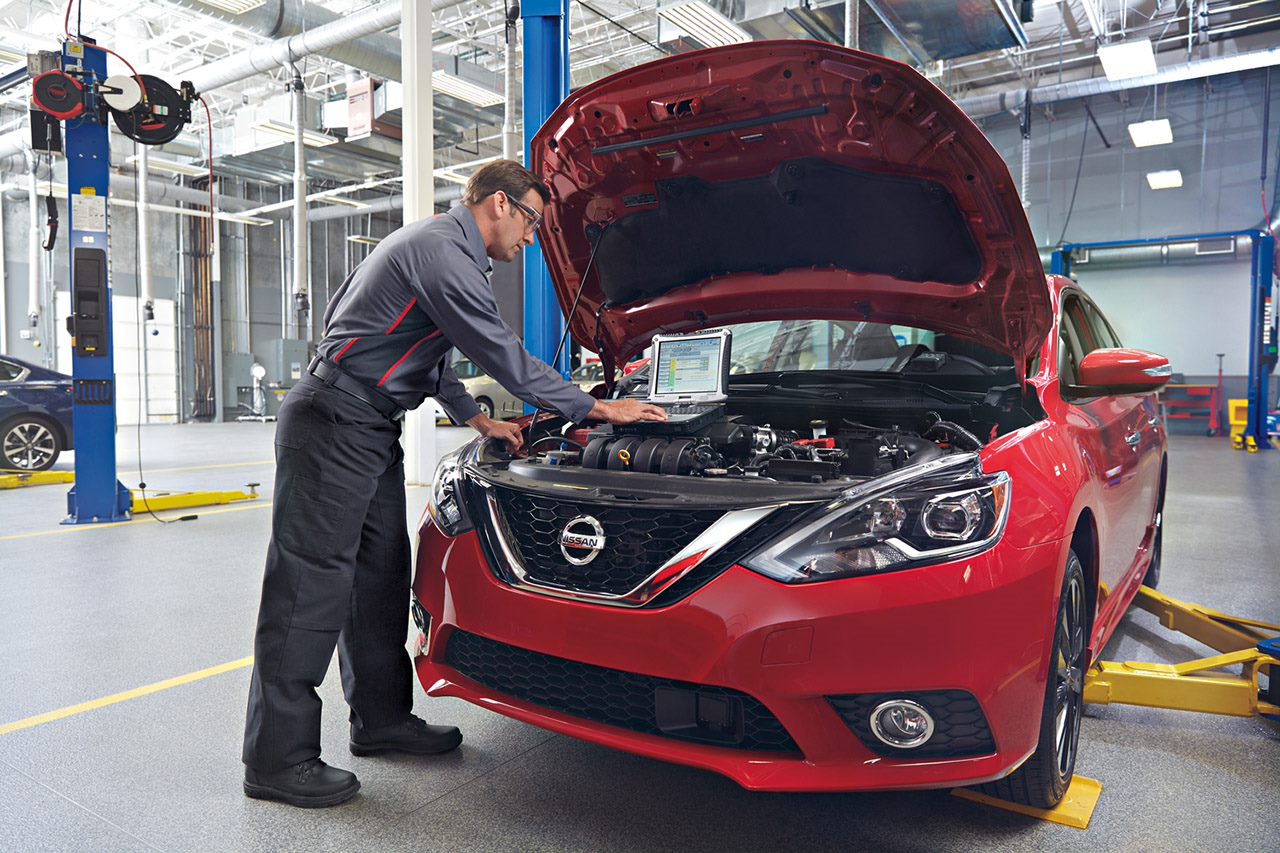 These days, Nissan vehicles are smarter than they ever have been—so much so that they actually tell you when it's time to take your vehicle into the Hall Nissan service department for routine maintenance rather than making you keep track of mileage yourself.

Despite the warnings your car gives you that it's time for an oil change or tire rotation or fluid flush, entirely too many drivers in and around Chesapeake, VA skip these routine maintenance visits. Frankly, that is not the smartest way to take care of your Nissan vehicle.
Why Routine Maintenance Is Important
The following are a few reasons why routine maintenance is an important part of the ownership process for Nissan customers.
Your Vehicle Will Last Longer: The whole idea behind routine maintenance is that you can extend the life of your vehicle by taking care of things like oil changes, air and filter replacements, spark plug replacements, drivetrain component lubrication, fluid flushes, brake pad swaps, and new tires. Vehicle parts wear out, so replacing them occasionally makes sure the car stays in working condition longer.
You'll Drive with Peace of Mind: The idea is to change your break pads before they start screeching against the rotors, or to replace your bald tires before you skid out on the interstate in a rainstorm, or swap out your battery before your vehicle refuses to start at the grocery store with a trunk full of melting frozen groceries. Getting maintenance done on-schedule means you keep the vehicle running and avoid frustrating breakdowns.
Your Investment Could Save Money in the Long-Run: Yes, scheduled maintenance costs money (which, frankly, is why so many people skip it). However, would you rather buy the new tires, or the new tires plus the damages from your crash and the cost of the tow truck? Would you rather buy new brake pads or new brake pads and new rotors? Spend a little now to save a lot later.
Schedule Nissan Service Today
If your new or
used Nissan
vehicle is due for service, give us a call here at Hall Nissan Chesapeake so we can help you enjoy these advantages with your own vehicle!