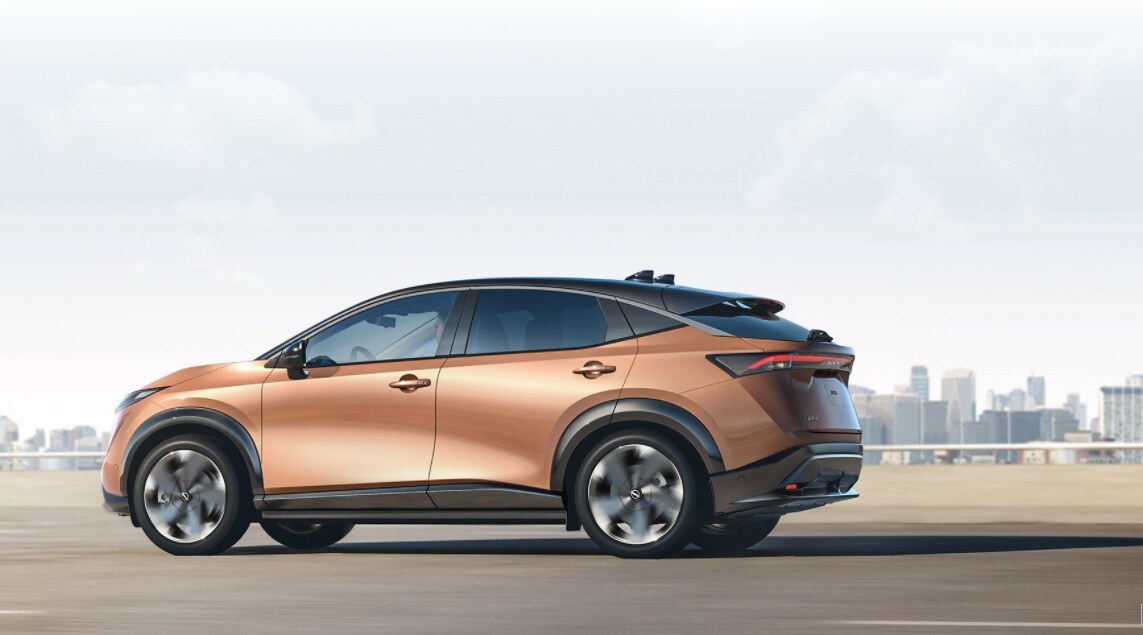 Sometimes, planning a brand-new vehicle for the Nissan lineup is nothing more than simple arithmetic. In this case, Nissan looked at the longstanding success of the all-electric Nissan LEAF EV and added that to the wildly popular and increasingly competitive segment of automobiles known as the crossover utility vehicle.

The result? A brand-new Nissan SUV: the Nissan Ariya all-electric crossover.
What Does the Nissan Ariya Do Differently?
Like the Nissan LEAF, the new
Nissan Ariya
is an all-electric vehicle, which means it can operate without a single drop of gasoline. This model takes into the next generation of Nissan EVs, as it offers a handful of especially exciting EV features:
All-wheel drive
300-mile range
Fast-charging capabilities
Automated driving functions
There is so much to love about these features, most of all that extensive range. Early EVs were just good enough to make it to and from work on a single charge, but a 300-mile range is enough for a significant day trip.
Plus, the rapid charging makes even longer trips possible, so the Nissan Ariya won't just be a commuter vehicle. It's a fully-functional automobile that just so happens to be omissions-free.
When Do We Expect the Nissan Ariya to Arrive?
While the Nissan Ariya is not available at
Hall Nissan Chesapeake
just yet, we do look forward to the day when it does arrive. There's no firm delivery date at the moment, but we'll advertise updates on our dealership website as soon as we get them.
In the meantime, the Nissan LEAF is an excellent electric vehicle, so if you'd like to test drive that now to get a sense of how Nissan does EVs, come pay us a visit any time. Vehicles like these are the wave of the automotive future!