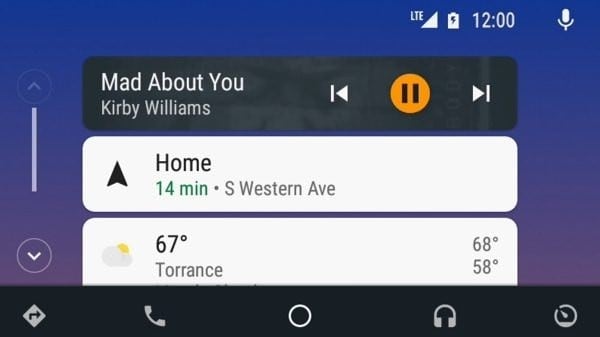 If you have seen a recent commercial or read an article about any of the newest
Nissan autos
, chances are very good you've heard or read something about
Android Auto

™
. If you don't know entirely what that is or why it's an awesome addition to Nissan infotainment tech, allow us to explain a little what you're missing.
In essence, Android Auto™ is Google's in-car operating system. If you've got an Android smartphone (Android uses Google operating systems and the Google Play Store for apps), Android Auto™ can pull your apps into the vehicle's infotainment system, making driving safer by minimizing distractions. It exists to keep your eyes on the road instead of on your phone.
It does this by pulling certain apps' functionality into your car's dash screen. That means using navigation or certain streaming audio services can be every bit as easy as turning on the radio. Compared to fiddling with a phone to use those functions in older models, it's easy to see how this would be a safer option.
Even better, all these features can be controlled using voice commands. You won't even have to fiddle with your touchscreen to play a certain Spotify playlist or to pull up navigation to get you home from a concert in the city. Everything is easier and safer, and it all integrates seamlessly via Bluetooth
®
.
If you're curious to see how Android Auto™ works in a living, breathing
new Nissan
vehicle, come pay us a visit here at Hall Nissan Chesapeake so we can show you the ropes. Customers in and around Norfolk, VA deserve to be safe while they drive, but they also deserve top-rate navigation and entertainment. Android Auto™ is what makes all that possible.