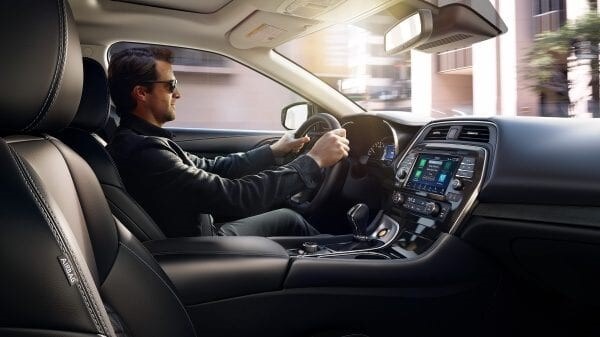 Many automotive customers in and around Portsmouth, VA likely consider driver safety technology and self-driving automobiles as two entirely separate concepts, but the fact is that the same technologies are being used to keep vehicles safer than they ever have been while also encouraging autonomous driving.
Nissan ProPILOT Assist
is the name of the suite of advanced safety tech available in our vehicles here at
Hall Nissan Chesapeake
. While other automakers like Honda are doing what they can to keep up, the Nissan offering remains at the forefront of this movement to improve safety and move toward autonomous automobiles.
How does Nissan ProPILOT go about doing all of this? It boils down a handful of essential advanced safety technologies that do everything technologically possible to keep a vehicle in its proper lane and at a safe following distance from the vehicle ahead of it. The ProPILOT Assist system is easily turned on or off using a switch on the steering wheel, but when it's activated, it uses speed control, lane centering, and brake assist to make sure your vehicle is safe at all times.
Honda Sensing, a similar suite of features available on select Honda models, does much of the same but in different ways. And not having that steering wheel control makes it more challenging to toggle the system on or off according to a driver's tastes.
If you would like more information about how Nissan ProPILOT Assist works in
Nissan models
, simply stop by our new and used Nissan dealership serving Hampton, VA any time and we'll be happy to give you an in-person tutorial of these features. While we don't have self-driving vehicles just yet, we do have infinitely safer vehicles than what we've grown accustomed to thanks to the advanced safety tech found in Nissan ProPILOT Assist.