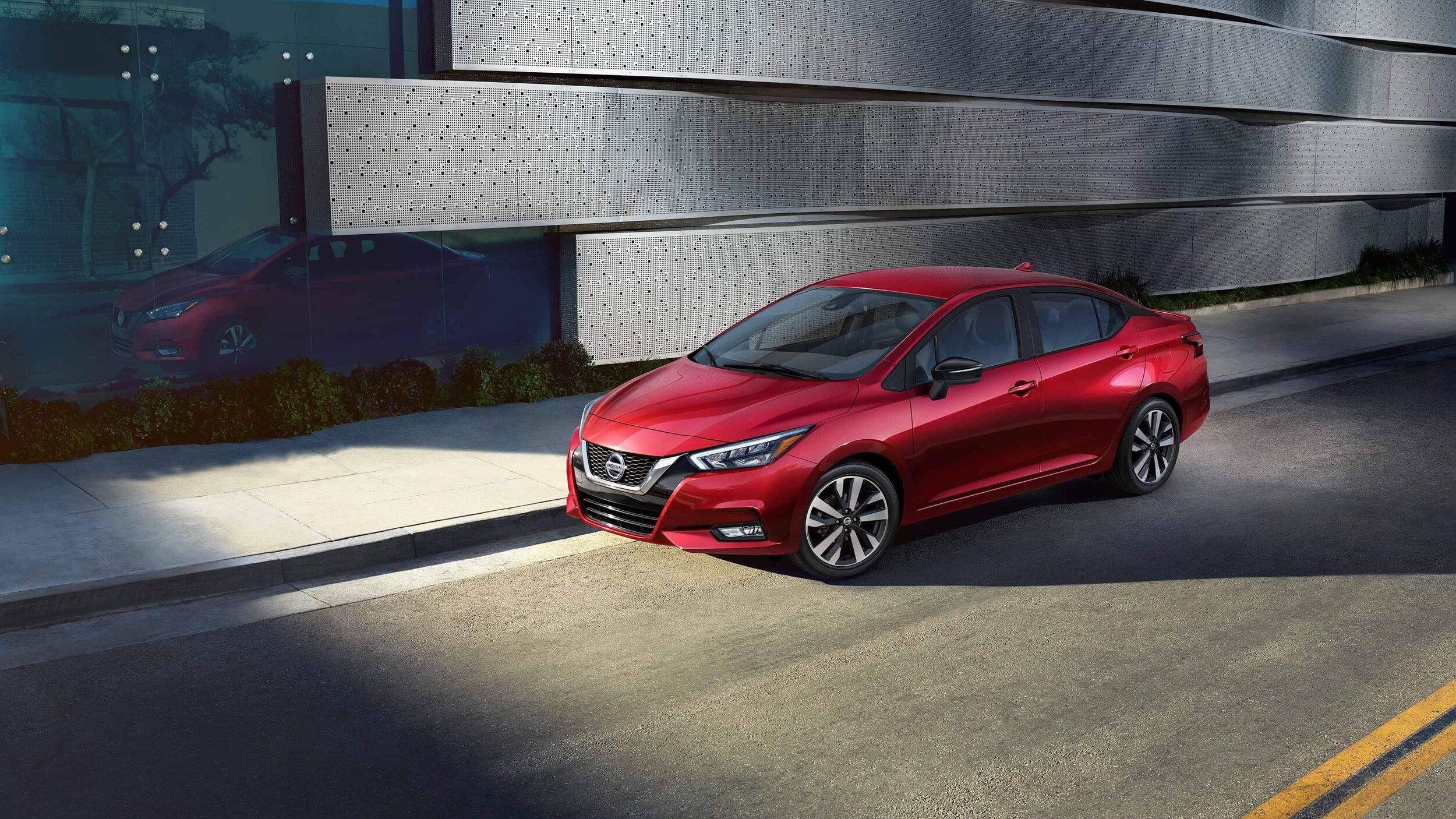 For years now, the Nissan Versa has served its purpose as the most affordable new vehicle in America, and while it still manages to hold that title after a slew of 2020 model year upgrades, it is easy to take one look at the latest iteration and notice that it certainly doesn't look as though it should be as affordable as it is.
Of course, there are ways to add luxury and performance to the inexpensive base model. The Nissan Versa SV, which previously had been the highest trim of the lineup, is now the middle-tier offering. This means larger 16-inch wheels, more attractive interior materials, and Apple CarPlay™ and Android Auto™ integration.
It is the new 2020 Nissan Versa SR trim that brings the thunder. Its wheels are even larger, but upgrades like automatic climate control and optional heated front seats and adaptive cruise control give it the sorts of features that customers in and around Suffolk are not necessarily accustomed to seeing in the most affordable Nissan car for sale in Chesapeake, VA.
While the 2020 model will cost a little more than the outgoing model, it still undercuts all of its biggest competition, and as your friendly neighborhood Nissan dealer serving Norfolk, VA, we are happy to get you behind the wheel for a test drive so you can see up close what your carefully budgeted new-car money can do for you when it comes to the 2020 Nissan Versa.
The best news of all is that, unlike many other 2020 models which have yet to arrive here at Hall Nissan Chesapeake, the 2020 Nissan Versa already is available for test drives and, we hope, for purchase. If you think this updated entry-level model may be right for you, come stop by so you can give it a try!