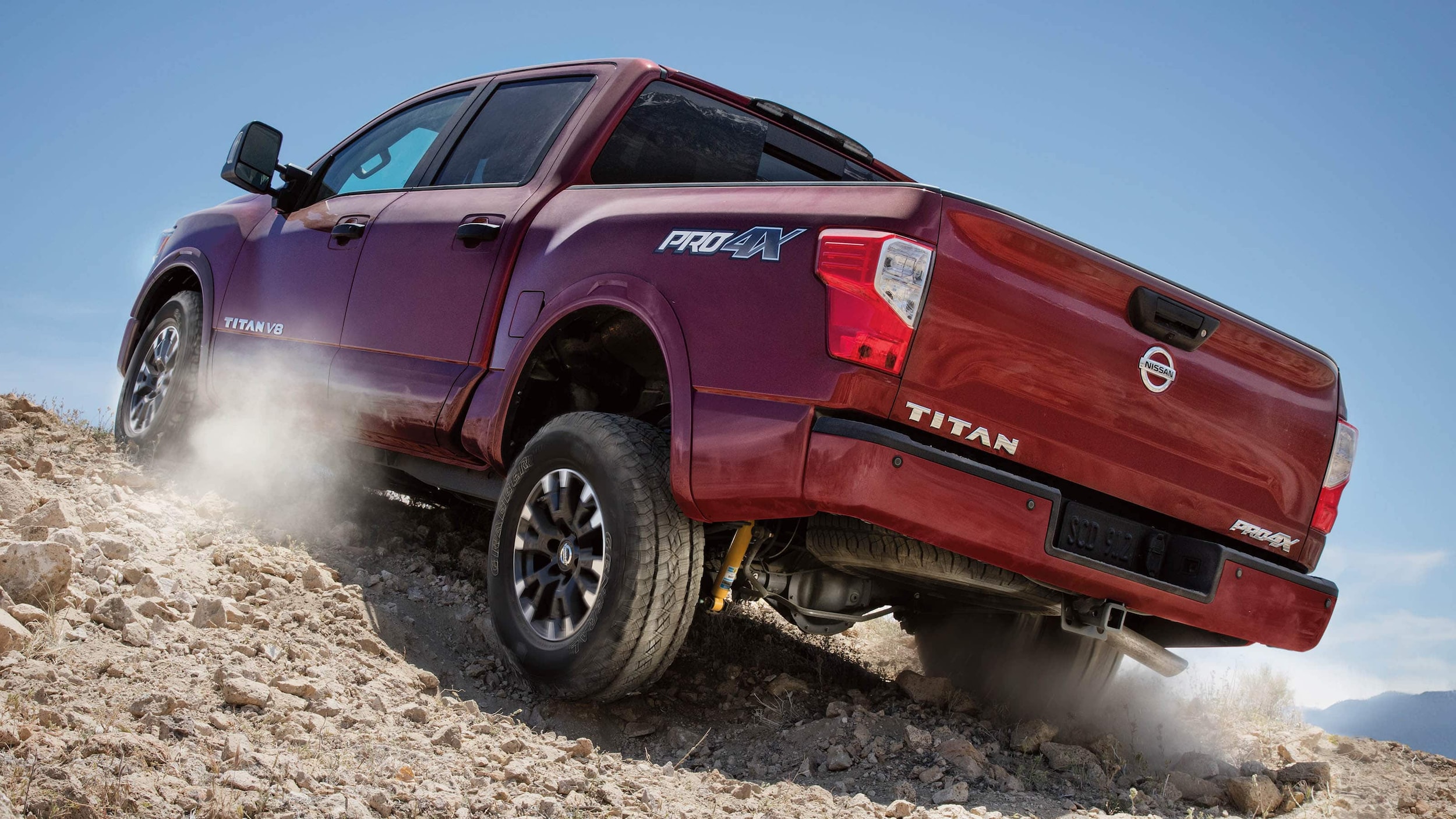 Pickup trucks are the single best-selling segment of automobiles in the U.S. right now, and here at Hall Nissan Chesapeake, we understand exactly how tough the competition can be for a truck like the 2019 Nissan Titan. It's hard to turn on a television and not see a commercial for the Ford F-150 or RAM 1500, and in fact, those two vehicles are the biggest competition for the Nissan Titan. But how do these models actually stack up? We think you'll be surprised by how much the Nissan Titan stands out.
For example, the 2019 Nissan Titan offers best-in-class standard horsepower and torque, which is notable because the 390 hp and 394 lb-ft of torque available in our offering are significantly more than the 290 hp/265 lb-ft of torque available in the base model Ford F-150 or the 310 hp/269 lb-ft torque available in the base RAM 1500. The competition offers pricier versions of trucks that offer more power, but they make you pay for it. With the Nissan Titan, all that muscle comes standard.
Furthermore, the Nissan Utili-Track® system features five bed rails (the most in its segment) and four moveable cleats, both of which work to give cargo a perfect tie-down spot every single time. The base RAM 1500 only offers two bed rails, and the Ford F-150 doesn't come standard equipped with any.
Finally, the Nissan Titan at our Nissan dealership serving Norfolk, VA is the only pickup in its segment to offer an Around View Monitor, which gives drivers a 360-degree view of the truck to make sure fence posts and garage corners never get bumped while you're backing up your truck. It also comes in handy when maneuvering with a trailer in tow.
Here at Hall Nissan Chesapeake, we believe that all our Nissan models can hang with the best of the best, and that is especially true of our pickup truck. If you're in the market for a new truck, stop by and try out the Nissan Titan today!