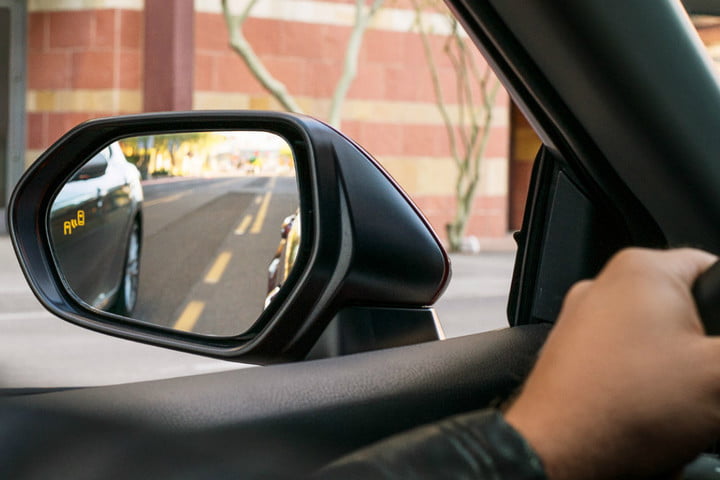 It was not all that long ago when "
advanced safety features
" meant the vehicle had an impressive number of airbags, but today the qualifications for advanced safety tech are a lot more intricate—and a whole lot more effective in protecting drivers and passengers inside
Nissan models
.
Here at Hall Nissan Chesapeake, we offer some truly incredible advanced safety features in many of our new models, from the
2019 Nissan Rogue
to the 2019 Nissan Maxima. While they all are great, the following are three of what we consider the most essential:
#1 Intelligent Forward Collision Warning & Automatic Emergency Braking
Every driver likes to believe that they are safe behind the wheel, but human error still often occurs when drivers cannot stop quickly enough to avoid a head-on collision. Nissan engineers built a head-on collision warning system into the vehicle, which can even go so far as to apply the brakes when a collision appears imminent, even if the driver does not respond quickly enough to do it themselves.
#2 Blind Spot Warning
For most of the history of cars, blind spots have existed in areas where drivers cannot see, which is why driver education students are taught to check their blind spots before changing lanes. This technology alerts drivers if there is anything in their blind spot before they shift lanes, saving their neck the strain.
#3 Rear Cross-Traffic Alert
A ton of minor accidents occur every year in parking lots at low speeds, but this alert detects vehicles you may not be able to see on your own, any of which may cause problems while you back out of a parking spot.
If you would like a closer look at these features, stop by our facility any time and we will be happy to show you how they work in person. Safety tech has come a long way, and these advancements show up now in these amazing safety features.