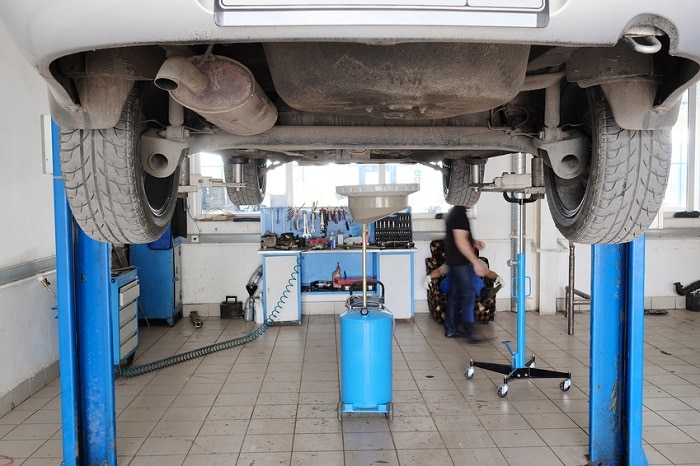 Cars are machines, which means that every once in a while, those machines are going to require a little maintenance to continue performing at the high level to which Hall Nissan Chesapeake customers are accustomed. However, we often find that customers in and around Chesapeake, VA are confused about what types of maintenance we provide onsite here at the dealership. The truth is that there are some things that we handle at our
Nissan service center
, and other things that are better left to the Hall Body Shop located in Virginia Beach, VA.
If you are looking for regular maintenance and general service, then we can accommodate all
Nissan autos
right here at Hall Nissan Chesapeake. Obviously, this includes standard oil and filter changes, but we also can take care of tire rotations and replacements, fluid flushes and refills, and the replacement of brake pads and rotors. If it's on your Nissan vehicle's regular service schedule, it's something we can take care of right here at Hall Nissan Chesapeake.
If you get into an accident and need more intensive body work, however, we are likely to send you to a
MileOne Body Shop
--most likely the one just a half-hour drive away in Virginia Beach. This is where you can have more serious body work and detailing completed since that requires an entirely different type of service professional and entirely different equipment.
If you have any questions about whether you should be taking your vehicle into our dealership or the Hall Body Shop for some sort of maintenance, do not hesitate to give us a call and we will be happy to direct you to the right place. Wherever you go, the Hall family of auto dealerships and body shops will make sure that your vehicle continues to perform just like it did the day you bought it.