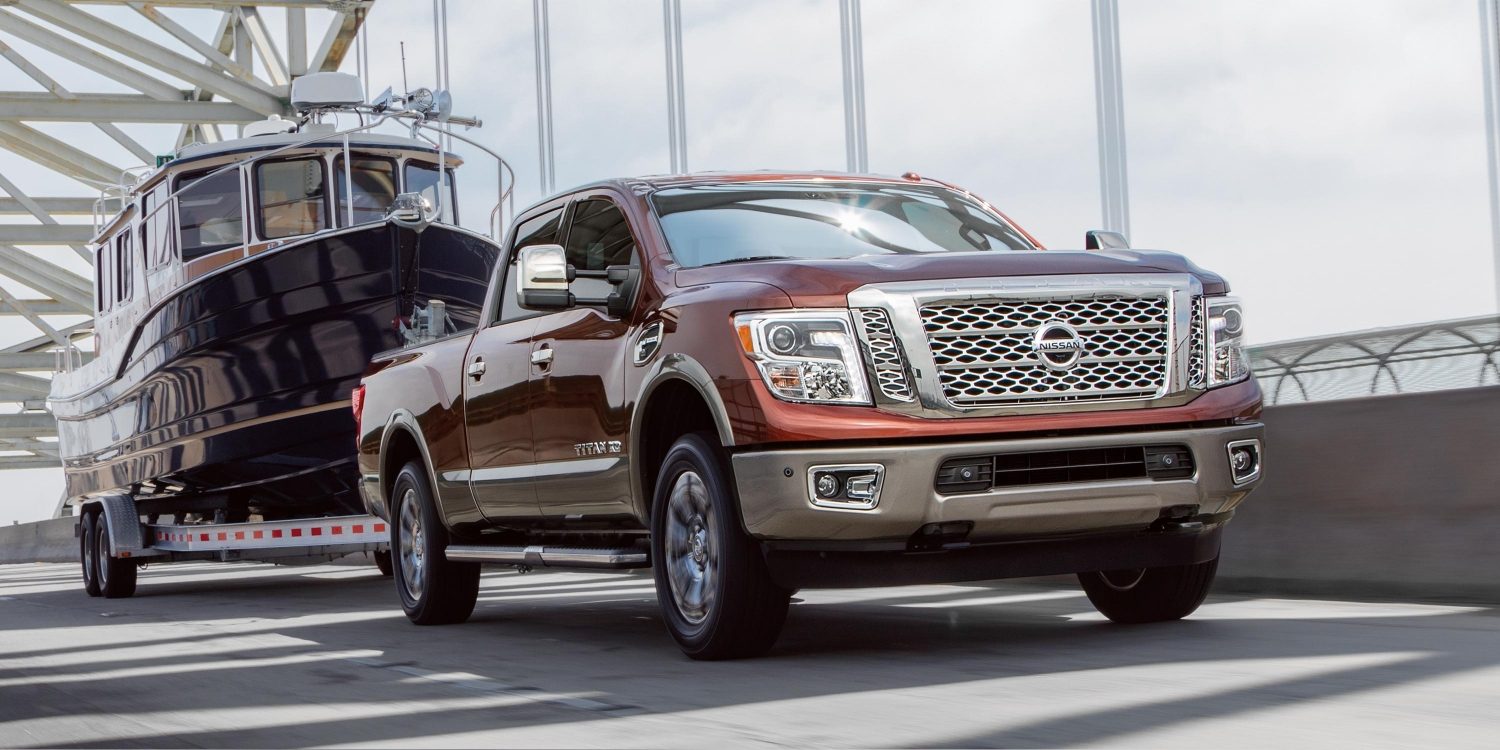 One of the best perks about owning a 2018 Nissan TITAN is that you can tow boats and trailers, thereby enhancing your work and recreational experiences by leaps and bounds. However, for those people that have never owned a vehicle capable of towing, the process of hooking up a trailer can be overwhelming. Here at Hall Nissan Chesapeake, we want to make that process as easy as possible, so just follow these tips and you should have an easy time getting your
trailer hitched
for the long haul!
For starters, educate yourself about your vehicle and its towing limits because you do not want to overload your hitch. You also will want to get a sense of what types of hitches are best for certain types of towing jobs, and all that information is available online with a simple Google search. Just have a look around and let us know if there are any special parts you need for your towing adventures.
In terms of actually towing, start by greasing your trailer ball and then connect it to the tongue. You will want to make sure that once you have secured the tongue to the ball, there is no give or looseness, but connecting safety chains as an added layer of safety also is an essential step. Finally, trailers have wiring that connects your blinkers and brake lights to the trailer's blinkers and brake lights. Legally, you will want those properly fastened and functional, as well.
If there are any Portsmouth, VA drivers that own a
Nissan SUV
or pickup and need help getting their trailer hitched up, just give us a call here at
Hall Nissan
Chesapeake and we will have someone in our service department talk you through the process. It really is easy, and you can be towing around boats and trailers with no trouble in no time!