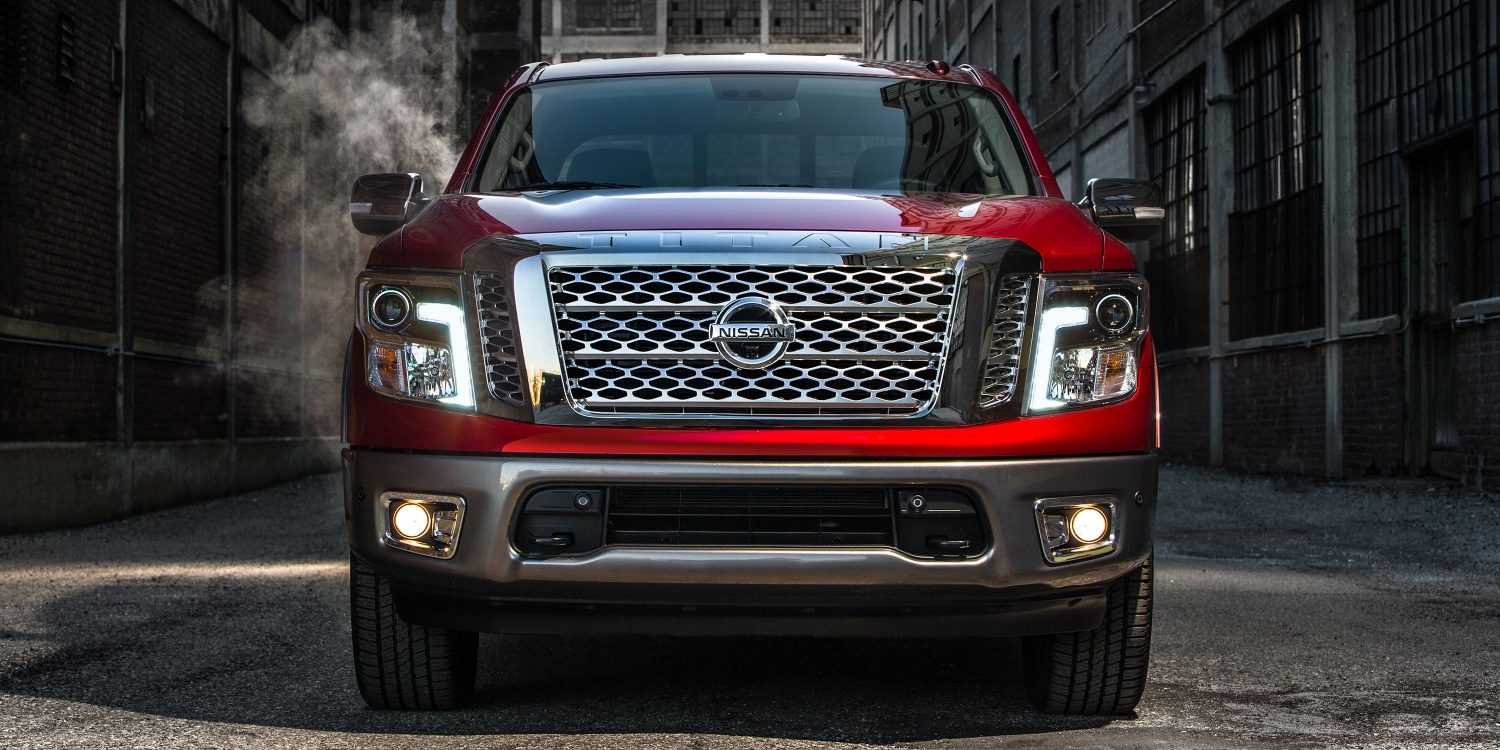 Here at
Hall Nissan
Chesapeake, while we have been concerning ourselves with great vehicles like the Nissan Altima and the Nissan Rogue, a certain heavy-duty pickup truck has been gearing up for the grilling season. In fact, last month at the 2018 World Truck Show, Nissan debut the
Smokin' TITAN
, "The ultimate tailgating and barbecuing pickup truck."
If you missed this, the Smokin' TITAN is a
new Nissan
TITAN XD Gas King Cab with a few modifications, most notably built-in Yeti coolers, Partner Steel stoves featuring six burners, and two Churrasco Brazilian wood cutting boards built into the truck itself, while a trailer built from another Nissan TITAN truck bed features a Lang BBQ Smokers custom smoker/char grill, custom on-board 24x24 sink and water storage, and Nissan TITAN boxes to store pellets and wood chips.
Seriously, Nissan is not kidding when they call this the ultimate automobile for tailgating and barbecuing, and at the end of last month the automaker took it on a four-city tour in the U.S. to show off what it can do.
"Beginning as a Nissan TITAN XD King Cab straight from the Nissan Canton, Miss. Assembly Plant, Smokin' TITAN is a dream project vehicle for tailgating and barbecuing enthusiasts like myself, and I can't think of a better way to showcase it than at – and along the way to – The Great TITAN Meat Up," said Billy Hayes, division vice president, Nissan Regional Operations, and a brainchild behind the vehicle. "I am very excited to get out there and show the world what this truck can do!"
While it didn't find its way to Chesapeake, VA, we still love the concept. If you would like to take a look at the standard 2018 Nissan TITAN, which is great for tailgating even without the modifications, come pay us a visit any time!