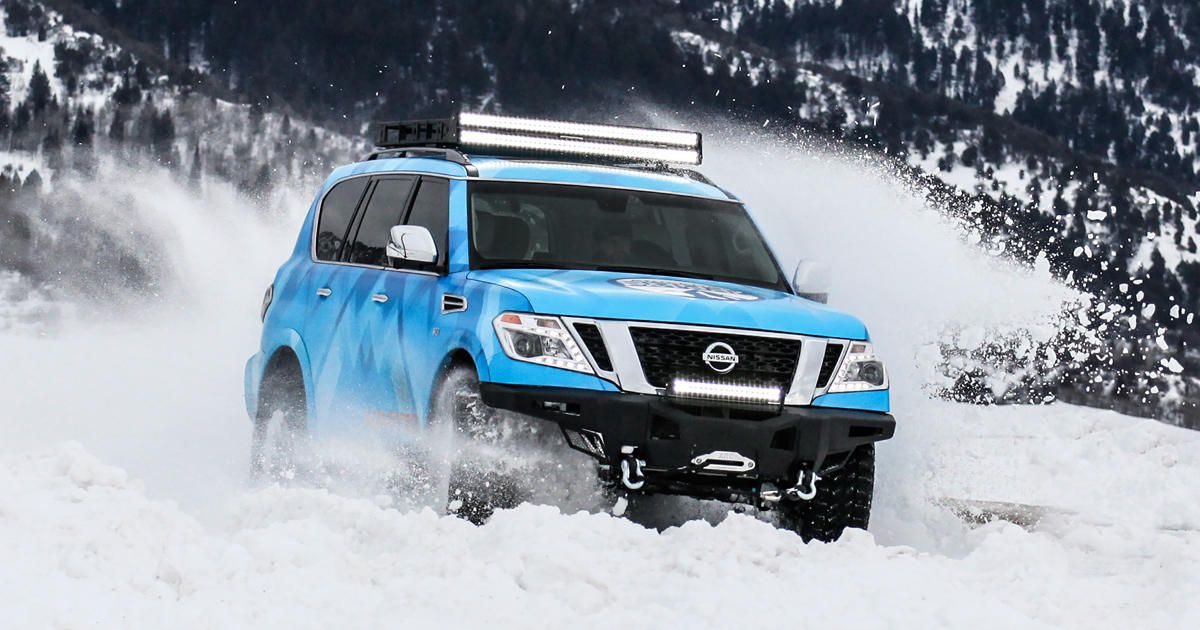 Everybody knows that auto show season brings out the best and most innovative work in automotive engineers, and carmakers like Nissan are given the opportunity to show off not only the best and brightest
new Nissan
automobiles, but also some concept models that show the best of what the brand may have to offer somewhere down the road.
At this year's Chicago Auto Show, Nissan engineers have put together a one-off version of the 2018 Nissan Armada that goes by the name
Nissan Armada Snow Patrol
, and not only does this modified version of the flagship
Nissan SUV
look amazing, it also features some really exciting off-road features that make it an ideal automobile for those areas of the United States hit hardest by ice and snow this time of year.
Specifically, those features include a higher suspension lift to help clear more snow and off-road obstacles, as well as a huge front bumper, a special roof rack, and extreme off-road tires. It's no wonder Nissan is so excited about its potential.
"While the 2018 Nissan Armada drives like a luxury sedan, it has a long off-road heritage as the Nissan Patrol, a global expedition vehicle," said Billy Hayes, division vice president, Commercial Vehicles and Trucks, Nissan North America, Inc. "As part of our celebration of winter at the Chicago Auto Show, we wanted to remind our growing family of Armada owners and enthusiasts that this full-size SUV stands ready to take you to the mountains, or at least safely through Chicago streets covered in lake effect snow."
Here in Chesapeake, VA, the snow is nowhere near as overwhelming as it is in the Windy City, but that doesn't mean we love this vehicle any less here at Hall Nissan Chesapeake. Quite the contrary; this shows the best of what the Nissan Armada can do in all conditions, including the very worst of them!