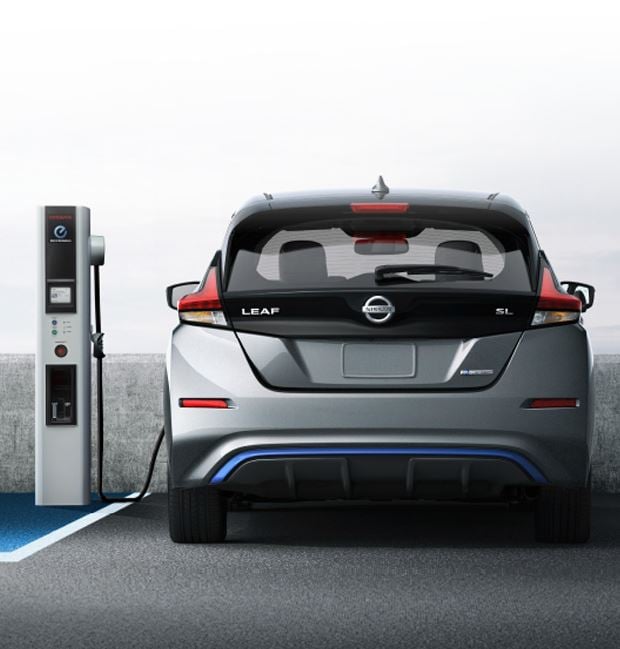 When it comes to buying a new automobile, a tremendous number of customers that come through Hall Nissan Chesapeake are more concerned with what the
Nissan car
or SUV is going to cost than any of the features the automobile may offer. Of course, when they consider what a vehicle costs, they are thinking first and foremost about the sticker price, but the cost of a car extends way beyond that.
Insurance costs, fuel costs, maintenance, and even depreciation all play a role in how much money leaves a customer's pockets over the course of the first five years, but for those that want to buy an electric vehicle (EV), there is no better way to keep hold of that cash than to buy a 2018 Nissan LEAF. The all electric model just was given a Kelley Blue Book 5-Year Cost to Own Award for its segment, making it an especially strong value among in its competition.
"Nissan Intelligent Mobility is about applying the latest technology to set a new benchmark for exciting and safe driving and the all-new Nissan LEAF delivers on that in every way," said Brian Maragno, director, Nissan EV marketing and sales strategy. "In addition to the exhilarating drive, EVs are inherently less expensive to operate than gas-powered cars and the 2018 Nissan LEAF provides more range, content and technology at a lower MSRP than the previous generation, offering customers more value at a lower price."
If you would like to take a closer look at any new or
used Nissan
model here at Hall Nissan Chesapeake, feel free to stop by any time; but if you're looking for an electric vehicle, just know that the 2018 Nissan LEAF represents an especially strong value.