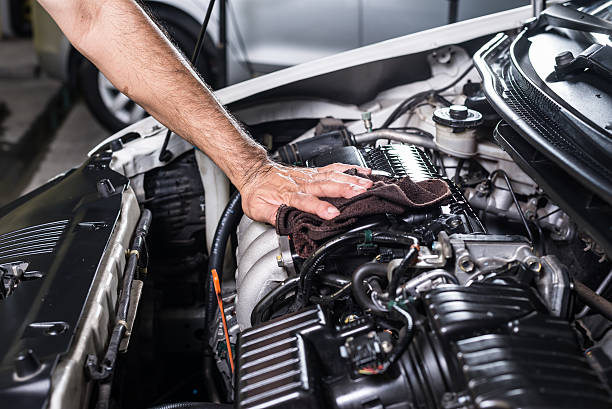 Like all automakers, Nissan has developed a stable of automobiles that offers diverse drivetrain options appealing to diverse consumer needs. However, the two most common engines among current
Nissan models
still include the four-cylinder engine and the V6. The question for many Hall Nissan Chesapeake customers is, which engine option is better?
Like many decisions throughout the car-buying process, it is not necessarily a question of which engine is better, but more a question of driver preferences. There are a few reasons that someone would choose a four-cylinder drivetrain over a V6 and vice versa. It depends entirely on what our customers in and around Portsmouth, VA need.
The four-cylinder engine, for example, is what comes in almost all our base models, which means it generally is the more affordable of the two options, if cost is a concern. Beyond that, though, the major selling point for this type of drivetrain is that it almost always is the more fuel-efficient option. If you want to drive in a way that is environmentally friendly while also making as few trips to the gas station as possible, the four-cylinder engine is the better choice, especially if you drive a smaller car or crossover.
Bigger
Nissan sedans
, SUVs, and trucks need a bigger engine, which is the V6 engine's biggest selling point. It is more powerful, and in models where both engines are an option, feeling the pull of more horsepower absolutely can impact which engine a driver prefers.
Sometimes, the only way to know what you are looking for in a new or
used Nissan
vehicle is to try one yourself. Come test drive models with both offerings, and you should get a sense very quickly of which one feels like the sort of engine you will want and need for as long as you own that automobile.