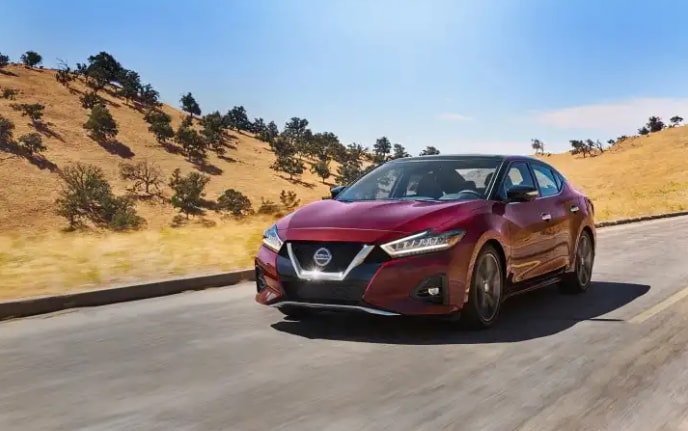 As we dive head-first into auto show season, Nissan customers in and around Chesapeake, VA can look forward to a slew of exciting concepts and
new Nissan
models coming through the pipeline. It is the nature of the season, and we already have gotten our first look at a couple of forthcoming Nissan models, including the 2019
Nissan Maxima
, which recently debuted at the Los Angeles Auto Show.
The updates in the latest model are impressive, with a sportier stance, new LED lighting, an updated grille design, and more advanced safety features than ever before. It is the best-looking, most technologically-advanced version of this sedan yet, which should help explain why
Chesapeake Nissan
customers should be so excited about its forthcoming release.
"As our flagship sedan, Maxima is an important contributor to the Nissan brand," said Dan Mohnke, senior vice president, Sales & Marketing and Operations, Nissan Division U.S., Nissan North America, Inc. "Maxima is our longest running nameplate, having thrilled owners for four decades with style, performance and quality."
Nissan Intelligent Mobility and Nissan Safety Shield 360 give drivers in Chesapeake, VA access to a suite of six advanced safety features, including crash avoidance, automatic braking, pedestrian detection, and active driver assistance, among other things. These features decrease the potential for an automotive accident and make the ones that do occur significantly less severe. If for no other reason than safety, these updated models could be great for our customers.
Here at Hall Nissan Chesapeake, we expect to receive our first shipments of the 2019 Nissan Maxima in mid-December, which means they really could show up any time. If you think this might be a vehicle you could be interested in, give us a call or stop by any time and have a closer look at the newest version of this beloved Nissan sedan.