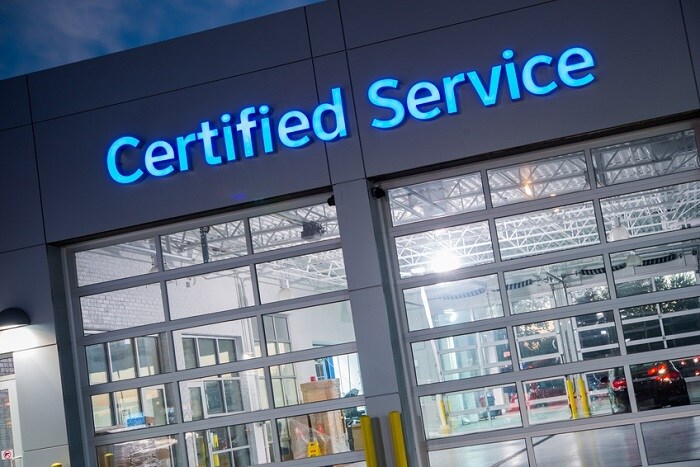 If you are in a situation where you know it is time to get your Nissan vehicle service but aren't entirely sure whether to do that at your friendly neighborhood
Nissan service center
or a general mechanic, we would content that taking it to Hall Nissan Chesapeake is unquestionably the way to go for a number of reasons:

Factory-Certified Technicians
– The service techs that work in our facilities are trained specifically to work on
Nissan autos
, which makes them infinitely more qualified to take proper care of the Nissan vehicle you're looking to have serviced.
High-Quality Original Manufacturer Parts
– General mechanics can make a lot of generic auto parts work in different ways, but only by using OEM parts can drivers be sure they're keeping their vehicles in the shape the original manufacturer intended.

Customer Service
– Because the service branch of a dealership represents the brand itself, there's a big chance they will have higher customer-service standards than an independent corner auto shop.
Better Service Facilities
– Dealerships also tend to keep their shops more updated than independent mechanics because they often require the most modern and technologically-advanced tools to make the right kinds of repairs and service updates to
Nissan vehicles
.
Community Investment
– Here at Hall Nissan Chesapeake, we care just as much about the community and our customers as we do our bottom line. Our work is about making sure customers in and around Hampton, VA are happy with the work and excited to come back. It never is about a quick sale.
If you are in need of some quick auto service, give us a call any time and we will do everything we can to get you on the schedule quickly for a date with some of the hardest-working auto techs in the state of Virginia.