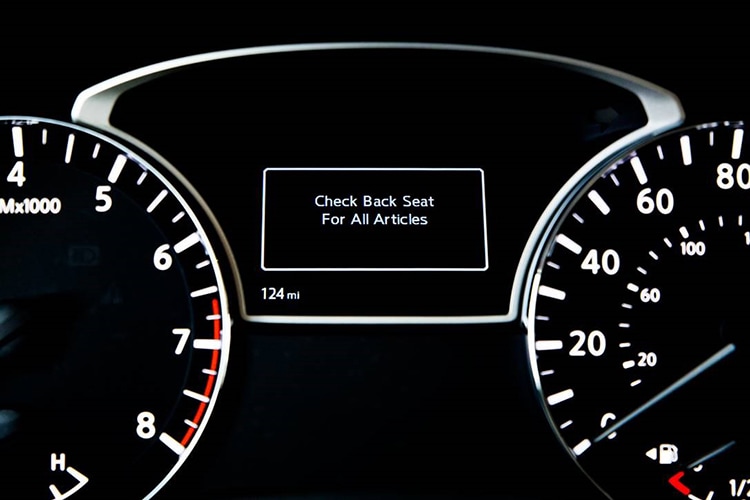 Safety technology has come such a long way since the days of the invention of the seat belt. Now, technology in cars can see your blind spot for you, predict when a pedestrian is crossing, and can even alert you that you forgot something in your back seat.
We all have heard the horror stories on the news of how forgetting a baby in the backseat of a vehicle can have tragic consequences, so to combat that, Nissan is extending Rear Door Alert to all four-door Nissan models to make sure these unnecessary incidences don't happen as often.
"I'm proud to see Nissan lead the way by making Rear Door Alert standard on more models," said Mendoza. "What started as a chat with my colleague, Elsa Foley, is now innovative technology being adopted in more Nissan models. It is a testament to Nissan's culture."
The technology itself is an easy concept. The vehicle, whether it be a 2019 Nissan Rogue or 2019 Nissan Altima, detects when a rear door is opened before the car is turned on. If that door isn't opened a second time after car has been driven and turned off, it literally honks at the driver to make sure he or she doesn't forget anything in the backseat.
The Nissan Rear Door Alert is brand new to vehicles, so if you're curious as to how it works, stop by and see for yourself through a test drive at our local Nissan dealership.
Here at Hall Nissan Chesapeake, we love that the vehicles we sell stay at the cutting edge of safety for Nissan customers in and around Chesapeake, VA. Rear Door Alert is just the latest safety feature to show that commitment.